Navigating the New Normal
Insights and Resources to Help You Stress Less and Flow More
---
What's included?
Daily Inspirational Videos Offering Bite-Sized Doses of Info & Tools
Restorative & Energizing Yoga Flow
Guided Meditation & Visualization
Breathing & Mindfulness Exercises
Daily Uplifting Emails with Tips to Stress Less & Flow More
Tangible Take-Aways & Easy-to-Apply Techniques
---
Day to Day Breakdown
Day 1 - MANAGING WITH MINDFULNESS

Use Mindful Mojo and Stress Less
Day 2 - KICKING PERFECTION TO THE CURB
Promote Real Progress & Peace with Practicality
Day 3 - REFINING & REFRESHING ROUTINES
Create Rituals That Support Wellbeing & Minimize Stress
Day 4 - TAPPING INTO UNSEEN GUIDANCE
See and Channel The Internal & Universal Energies That Exist
Day 5 - RESHAPING THOUGHTS & SCRIPTS
Revise Your Beliefs and Language to Write a New Story
---
Your Instructors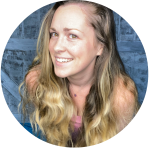 Katie Bock
Yoga & Wellness Expert
Katie is a powerful leader! She believes in living
Fearless
,
Free
and
Fulfilled
. Her mission is to help women stress less and live more. There was a time when Katie was living in fear, stressed and overwhelmed then one step at a time she transformed her mindset and now she has learned to live fearless and free. All the tools she has learned through personal experience and trainings in yoga, meditation, health/life coaching, chakras and massage therapy give her the expertise to create a space for you to stress less.
Katie is a mom of three crazy boys and a wife. She teaches regular yoga classes to the community and is passionate about spreading a freedom mindset. Her obsession with Outlander is no joke and she dreams of visiting Scotland one day.
Read more of Katie's Insights on her website (www.katiebellwellness.com), and Get to know her better on Facebook, Instagram or You Tube (@katiebockyoga)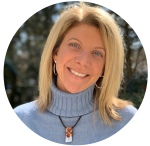 Kristen Wilson
Wellness Writer & Inspirational Speaker
Kristen is a wellness writer with an intense passion to empower people to build balanced, better-feeling lives. Through blogs, presentations, and interactive workshops, she shares what she calls the REAL Tea - her REAL truth, insights, and suggestions designed to help people remember and get back to REAL living, a lifestyle rooted in Recognizing, Embracing, and Activating the Limitless power each of us has to create the life experiences we want.
Kristen is on a quest to spread the happy news that REAL life is not meant to be a series of struggles to get through, but rather an exhilarating exploration to be enjoyed. Born and raised in Harford County, she resides in Bel Air, MD with her husband and two daughters, where she is currently writing a book on the benefits of living for REAL and the simple steps that it takes to begin.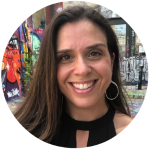 Kim Driscoll
Certified Health & Wellness Coach
Kim believes each of us has the power within to create the best version of ourselves! She transformed her own health and mindset through a focus on healthy habits for the body and mind and is passionate about sharing these principles and tools to help others unlock this freedom for themselves. She works with her clients to help them build habits that meet their personal health goals, while also focusing on a growth mindset and goal setting.
Kim is obsessed with researching practices for living your best life and enjoys sharing these tidbits with clients, friends and family! She is a firm believer in kicking fear in the face, focusing on goal setting & gratitude, and getting your body moving in whatever way feels best for you. She is currently studying to be a yoga teacher and is excited about how this journey aligns with her passion for helping others in their wellness goals.
When she is not Health Coaching you can find her hiking the trails with her husband and two teenagers, walking her dog around the neighborhood, or taking a bootcamp style class at her gym. She loves staying active and trying out new healthy recipes she and her daughter find online each week.
Get to know her better on Facebook or Instagram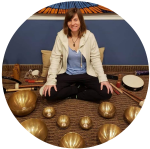 Bridgette Jester
Vibration Sound Therapist & Kundalini Yoga Instructor
Bridgette Jester started pursuing her spiritual path in late 2018 when she discovered that there was more to life than riding on autopilot. Since then she has been busy finding ways to grow herself and lead others along the path of self healing and self realization. Bridgette is a certified Vibration Sound Therapist, Reiki Level II Practitioner and 200 YTT certified Kundalini Yoga instructor. She believes in the power of healing through breath, exercise, meditation, yoga, sound/vibration and nature. Outside of her work Bridgette enjoys hiking, writing music and has currently taken on the hobby of gardening. She is grateful for all of the blessings that have led her to where she is and looks forward to each beautiful moment ahead of her.
Content
Welcome!
Available in days
days after you enroll
Managing with Mindfulness - Day 1
Available in days
days after you enroll
Kicking Perfection to The Curb - Day 2
Available in days
days after you enroll
Frequently Asked Questions
When does the course start and finish?
Each day will open up one day after the other and you will have access to the content forever!
How long do I have access to the course?
You have access to everything as long you remain enrolled in the summit.
Be Inspired and Supported with Daily Guidance You Can Absorb and Apply at Your Own Pace

Our mission is to encourage, inform, and empower you in this time of great change! Join us for an exploration and renewal to learn simple and manageable ways you can begin to transform your mindset and routine into sources of peace and vitality.

Watch our videos in your own time and space, digest intel in bite-sized doses and access tangible resources that can be easily integrated into a routine of any shape or size. This virtual workshop is designed to fit easefully into your schedule. Each day is filled with quality content, from stories and insights, to yoga and meditation, to guided tutorials on techniques you can use to stress less and find a more balanced daily flow. Our format allows you to integrate well-deserved elements of self-care into your day at a practical pace. You will learn REAL techniques, you will feel Fearless & Free, you will transform your mindset and most of all you will feel

empowered to navigate your new normal with less stress and more ease.