An Online Membership Delivering High Quality Content to You Every Month!
Practice Yoga in your own time from anywhere you might be. Aligned Mind Body Membership was created with you in mind. Each month is filled with quality content from yoga & meditation to life inspiration. This gives you the ability to take care of yourself in a space and time that works best for you. You will discover Authentic Alignment and tap into universal Abundance. You will feel Fearless & Free, you will transform your mindset and most of all you will feel Amazingly Fulfilled!
---
What is Authentic Alignemnt?
It is coming into a space of feeling good authentically. Getting in alignment with your authentic truth. It other words connecting to your true self and feeling good. Authentic alignment is truly amazing! It is that feeling of knowing who you are and allowing yourself to be who you are. When you come into authentic alignment you feel good, free and stress, fear, worry fade away.
What Is Universal Abundance?
It is the flow of abundance that is within you and around you. The universe is truly abundant, there is not lack. The mindset of lack is what creates so much chaos in life from stress to fear. As you tap into universal abundance you open up to the infinite amount of prosperity, joy, love, wealth that is out there for you!
What Does A Fearless, Free And Fulfilled Life Look Like?
It looks like less stress, worry, and self-doubt. You flow freely with confidence being yourself without judgement. You are in authentic alignment and connected to the flow of universal abundance. This brings that amazing feeling of fulfillment. Through the practices of yoga, meditation, breathing, mindfulness and so on this becomes possible.
---
Whats included?
Multiple Yoga Videos Each Week
Live Yoga Classes
Meditations
Breathing & Mindfulness Exercises
Daily Uplifting Emails
Plus Monthly Yoga Energy Healing Workshop
---
Benefits to You
This membership gives you the ability to practice yoga anywhere at anytime, creating a routine in your schedule. You will reduce stress and tension in mind, body and soul. Gain the support of Katie becoming your personal yoga & wellness coach. The opportunity to learn different tools, aspects and more about yoga & wellness. Plus You will Find Your Inner Peace and Know How to Maintain that Inner Peace throughout your days. The benefits to you are endless.
How Does it Work?
New Videos will be uploaded every week plus you will have the opportunity to attend the classes live via Zoom if you like. The Zoom links can be found in your daily email and in the portal. You will have access to all videos forever as long as you remain a member. If you have any questions please email Katie at [email protected].
Your Instructor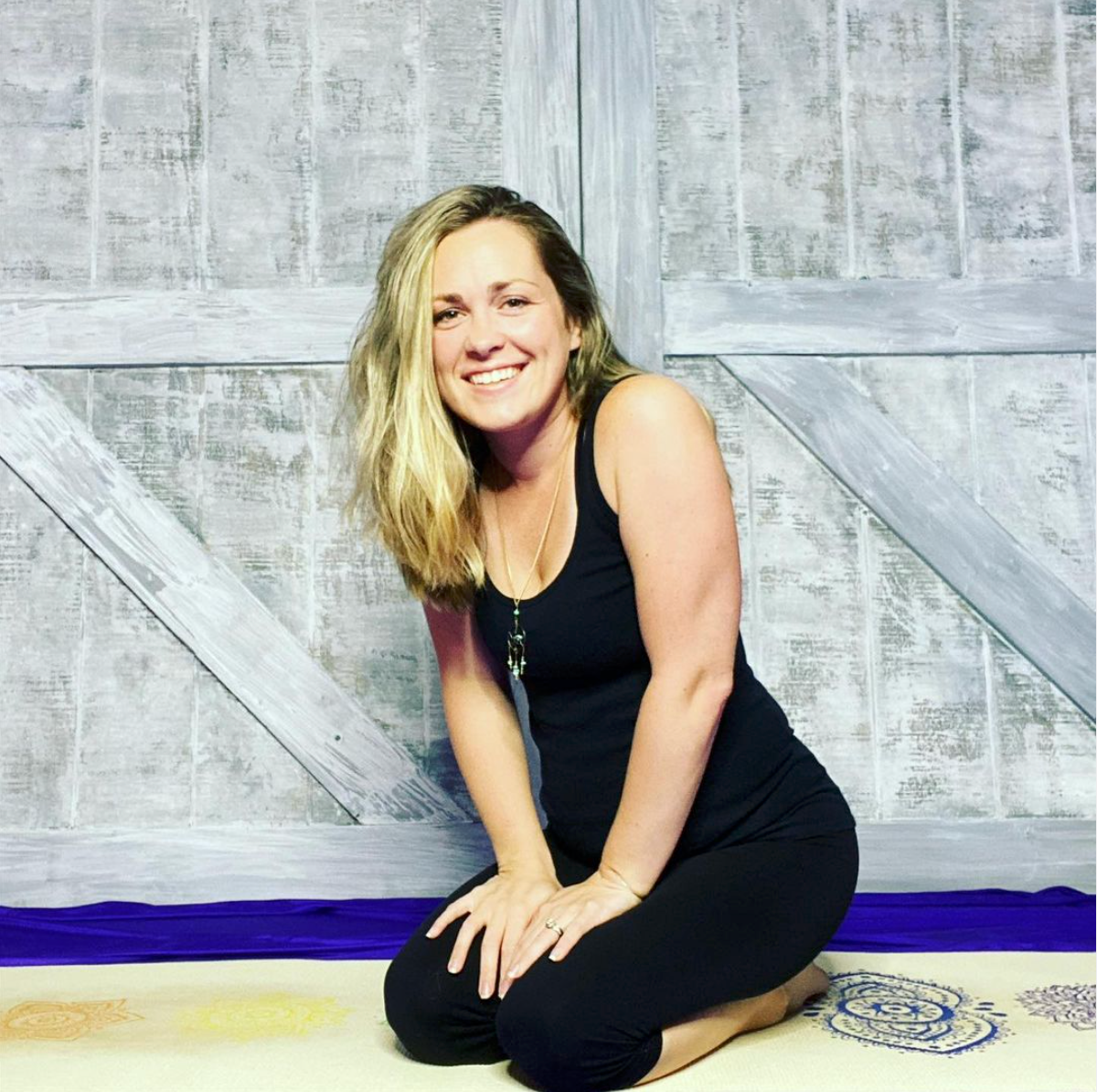 Katie Bock is an intuitive spiritual guide and mindset coach. She believes in living Fearless, Free and Fulfilled. Her mission is to help you discover Authentic Alignment and connect to universal Abundance. Katie combines yoga, meditation, energy work and mindset tools to support you in releasing your blocks, stepping into your power and opening up to live your best life. She is the creator of the Illuminations Oracle Card Deck and host of Thursday Tea (LIVE on FB & Instagram Thursdays at Noon EST).
Testimonials
"Katie's yoga class at my gym has honestly changed my life in every way. Her class is filled with such inspirational and motivational guidance that it truly changes my mindset to one of total self confidence, peace, optimism and the desire to take every moment of every day and make it count."
- Donna S
"The ease, confidence and grace with which Katie teaches allows me, and I'm sure others, to go deeper in our practice, learning and journey. It's truly been a "safe place to land." And I am eternally grateful that my path crossed Katies"

-Leah S.
I've been doing some of the recorded classes on the portal and you are INSPIRATIONAL! The Stress Less Membership is a great reminder to keep yoga in my life. Even when I'm not able to join or do an online class for a few days, I'm reminded to stretch, breathe and take care of myself. So thank you!

-Julie K.
"I always feel positive and at ease after speaking with Katie."

- Dawn P.
Frequently Asked Questions
When does the subscription start and finish?
The subscription starts when you sign up and never ends! It is a completely self-paced online subscription - you decide when you start and when you finish each class. You can cancel subscription at anytime.
How long do I have access to the course?
How does lifetime access sound? After enrolling, you have unlimited access to this subscription for as long as you like - across any and all devices you own. All yoga videos and workshops will be available forever as long as you remain a member.
What if I am unhappy with the subscription?
We would never want you to be unhappy! If you are unsatisfied with your purchase, you can contact Katie and cancel at anytime.
What if I don't want a daily email?
Thats is totally fine! If you don't want a daily email just let Katie know and she will set you up to get a weekly email with live zoom links only.
Are You Ready to Transform Your Life? Are You Ready to Love Yourself?
Katie is a powerful leader who believes you deserve to live Fearless, Free and Fulfilled! Let's not sugar coat it life isn't always unicorns and rainbows there are definitely times of darkness. No matter where we find ourselves we always have a choice to let it bring us down or to rise up and live. A Yoga Practice with inspiring words will ease your mind reminding you how strong you are and that when you believe, anything is possible.
Are You Ready For Authentic Alignment? Are You Ready For Universal Abundance?